What Our Customers Are Saying
---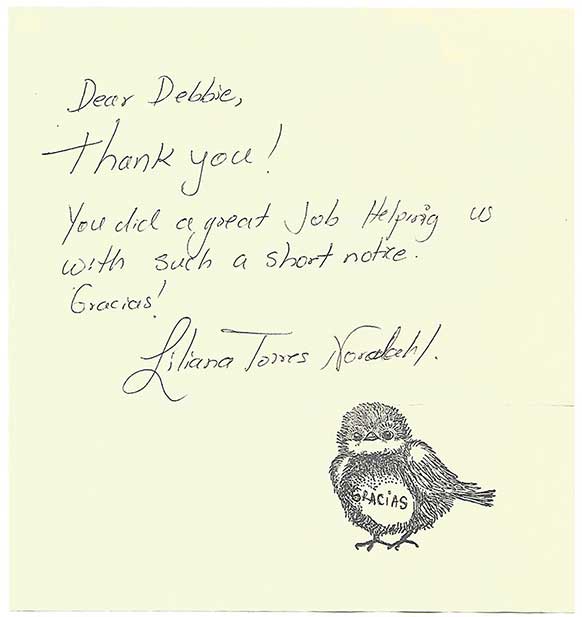 ---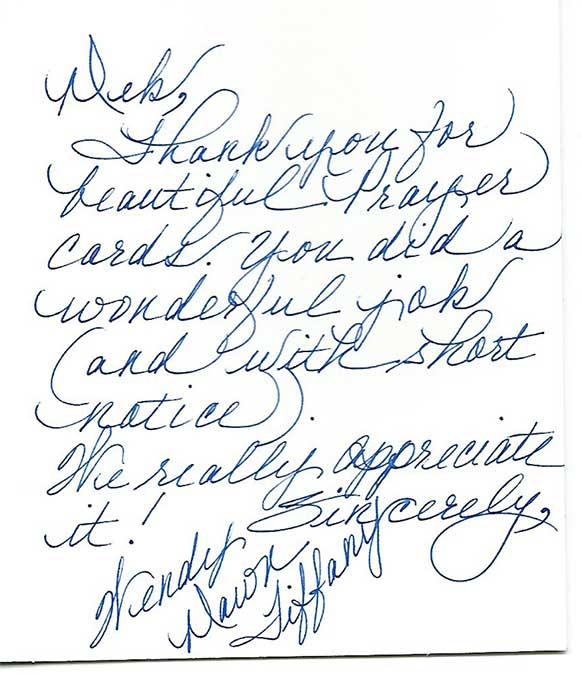 ---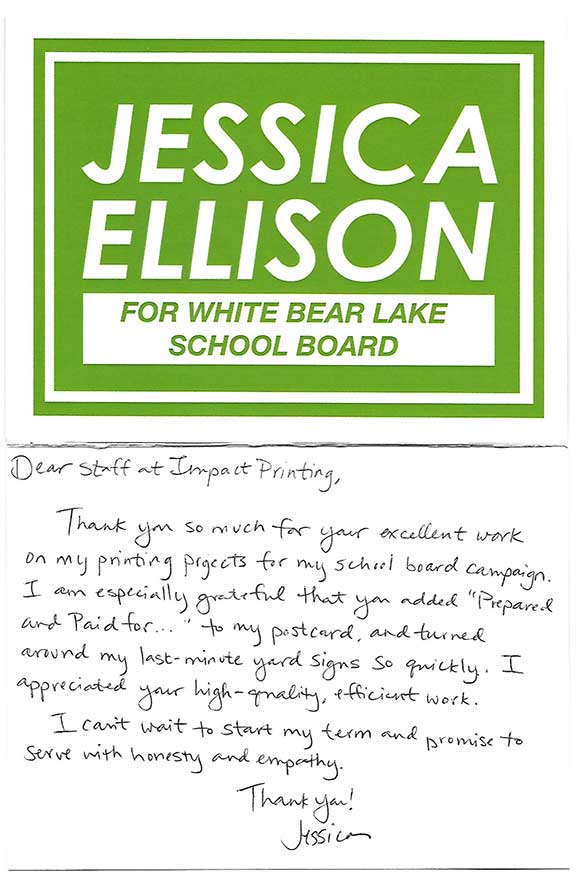 ---
Oh my gosh - you guys are AWESOME!!!
I will stop by either this afternoon or tomorrow sometime.
I love it all! Thank you!
Mary Jo

---
Hi Deb -

Thanks again for the great BOSS TOSS game you gave me. I thought we

took some regular pictures of BOSS TOSS, but my daughter said she only

had this video. Don't know if you can open and view it - we were playing

the game outside on our deck with the firepit going when the temperatures

were mild and a nice snow was falling. We have entertained several times

during the holidays and since (football games etc) with friends and

family and we played BOSS TOSS at all of them.

Thanks to you and all your team.

Nancy
---
Debbie,
I just wanted to tell you we sent out our invites and have received numerous compliments on how nice our invite looked, I just wanted to share that with you and thank you again for all your work on them.
Thank you
April
---
Hi Debbie

I just wanted to say thank you for the signs everyone so far has laughed

and commented on how good they look.

Again thank you

Travis Gast

---
Deb,
I just wanted to say thank you so much for the nice job you did on our "mini picket signs" I was so happy that they were all cut. I appreciate the work you do for us, and I just wanted you to know.
Thanks,
Christy
Christy Kuehn
Vice President
CWA Local 7201
---
Hi. So glad you are printing this wonderful lawn sign of hope. (Love your neighbor sign). I will plan on coming to your store first thing Monday morning to pick up a few of the yard signs. Again, thanks for bringing these lawn signs to the larger masses.
- Wendy
---

"The sign is awesome! Thank you so much!"
- The above customer on October 9, 2016
"Deb, thanks for all your incredible help...Impact came through...AGAIN! We did it!"
—Amy [Klobuchar]
---
"Debbie, thank you for your patience as we worked on our Spring/Summer newsletter—the remittance envelope looked great & we look forward to working with you again!"
—TLC/BWTC Staff
---
"Debbie, You are a lifesaver. thank you so much for tolerating me (us!) - I'm sure you encounter lots of new campaign staff and your patience is very much appreciated."
—Micki
---
"Dear Debbie, I just want to thank you again for your assistance on all of our recent printing. As I said to you on the phone today, the printing looks great and I appreciate the quick turn-around. I also understand you have been very accommodating of our revisions and changes. Your hard work is much appreciated. I know we will have llots of printing needs. I look forward to working with you on that."
—Mark [Dayton]
---
"Debbie, I would like to thank you and everyone involved with making the campaign signs. Everyone loves them and can't say enough about how well they turned out. Thank you!"
- Dave Ostwald
Candidate for City Council
June 27, 2016
---
"Debbie,
Thanks!  It looks great."
- Senator John Marty
---
"Debbie,
Jim's signs look great! Thanks so much Debbie! You guys do great work!"
Barb Swenson
September 18, 2016
---
"The Hillary signs were a big hit at the CD2 fundraiser! People obviously wanted Hillary signs. Thanks for getting us a lot of signs at a great price so we could make this work!"
Roxanne
CD2
September 25, 2016
---
"Deb, thank you again.  It is always so nice to work with you and we appreciate it very much!"
Jean
IUPAT 82
September 29, 2016
---
Hi Debbie,

Oh my goodness.... I wanted to email you last night and say Thank You SOOO Much for the great service, you guys ROCK!!! They turned out great..
Hope you have a great weekend 😊
Kristine Myrmel
Hooze 4X4
February, 2018
---